About Us :
[ Company Profile ] [ Company History ] [ PurePro USA ] [ Contact US ]

★ PurePro® World's #1 Water Treatment Manufacturer & Exporter ★
Pure-Pro Water Corporation was established to supply high quality water treatment systems and accessories. We are specialized in manufacturing a variety of standard and customized Reverse Osmosis (RO) Water Filtration, Membranes and Water Ionizers.
"Made in the USA & Taiwan " is recognized worldwide as a label for high quality products and value. We believe here at Pure-Pro Water Corporation that we are a company with honesty and integrity built in to everything we do. We have over ten years expertise in reverse osmosis drinking water systems, manufacturer and export only PurePro USA ® Patented Products.
★ Customer Satisfaction
We believe that customer satisfaction should be our highest priority ensuring you get the very best from us. For this reason we have a team of trained people ready to help and advise you. We realize that when you decide to import RO systems to run your own water purification business. The RO systems you pick need to meet a very high standard. This is why we carefully manufacturer high quality system for you. Each RO systems has 100% factory tested and sterilized ready, design innovation and quality.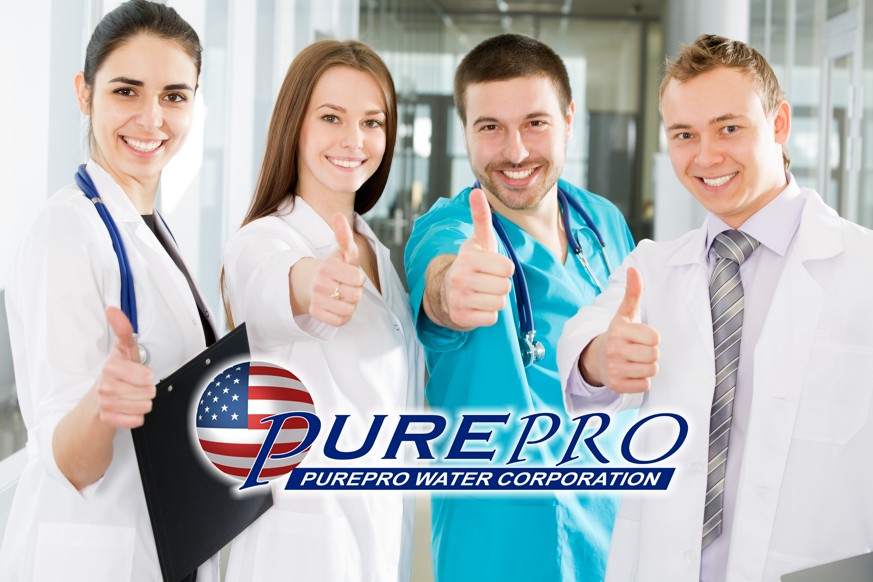 PurePro® products you can always count on, number one source for high quality reverse osmosis water filters and R.O. components.

PurePro's unique design features make installation easier and operation more reliable, and wide selection of colors and sizes allows you to solve virtually any RO application. Our goal is to deliver the excellent RO system which come with high quality and good price, allowing you to focus with confidence on building your business. ( * The Greatest Drinking Water Experience on Earth ! )


Our mission is to provide the highest quality of service and products in the water treatment industry. Therefore, through our commitment, our customers can be assured that their future filter requirements will be met with state-of-the-art solutions.

To compete in today's marketplace, you need to work with an established company offering a range of quality products and experienced technical assistance. For quality, saving and services, we are your clear choice.


★ Exclusive dealer territories available !!

If you are interested in becoming a international distributor for PurePro® Water Purification Products, please provide us with the information requested and we will be in touch with you directly.
Pure-Pro Water Corporation (Headquarters)
14F-7, 232 Cheng Kung 1st Road, Kaohsiung, Taiwan
Tel:+886-7-3330597 Fax:+886-7-3306696
E-mail: info@pure-pro.com
http://www.pure-pro.com
PurePro USA Corp (Branch Office)
19425 Everett Lane Mokena , IL 60448, USA
(708) 479-4473 Phone Toll free phone:1-800-993-2933
(708) 479-4332 Fax
http://www.purepro.net


America's Best Water Filtration Brand. Most Valued Most Trusted http://www.purepro.us/index.html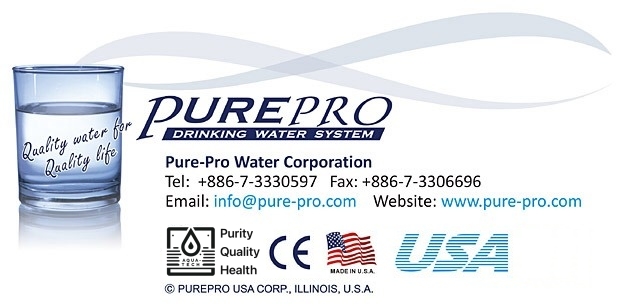 [ Company Profile ] [ Company History ] [ PurePro USA ] [ Contact US ]